Issues about climate change
Climate Change is a National Security Issue
August 27, 2015 – 09:35 am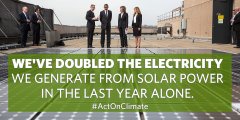 It was the afternoon of Saturday, April 24th, 2004, and as usual it was a breathtakingly hot day in the Northern Arabian Gulf—easily over 90 degrees. I was standing watch in the Combat Information Center onboard the USS BULKELEY (DDG-84), a U.S. Navy guided-missile destroyer, and we were steaming south on a new mission.
We had recently completed our weeks-long tasking of guarding the two offshore oil terminals that sit off the coast of Iraq. We knew these terminals were targets for insurgent attack, so it had been a stressful few weeks of round-the-clock operations, monitoring everything that moved on the water or in the skies; and intercepting anything that got a little too close for comfort.
As we sailed south, the call came we had all been dreading. The terminals were under attack. Although we had trained for it countless times, it was still surreal to hear it come across the radio. We turned the ship around and sped north at flank speed. We put the ship at high alert and launched our helicopters to take a first look, but it was too late. Terrorists had already launched an attack on the Al Basra terminal. In the end, the coalition forces on-site would foil their attack, but it ultimately cost the lives of two U.S. sailors and a Coastguardsmen.
I tell this story because at the heart of that fight was the issue of energy. Now, more than ever, the United States faces global challenges as we respond to threats born from instability in energy-rich regions, and a changing environment impacted by climate change.
Today, the Department of Defense is delivering a report to Congress entitled the "National Security Implications of Climate-Related Risks and a Changing Climate." It states in no uncertain terms what our men and women in uniform are seeing every single day—that it "is clear that climate change is an urgent and growing threat to our national security."
The report identifies the most serious and likely climate-related security risks and discusses the ways that DoD is navigating these risks as part of its planning processes. It also describes the resources that will be required to adequately and effectively respond to them.
The report builds upon the risks DoD identified in its 2014 Quadrennial Defense Review, when it made the following case: "the pressures caused by climate change will influence resource competition while placing additional burdens on economies, societies, and governance institutions around the world. These effects are threat multipliers that will aggravate stressors abroad such as poverty, environmental degradation, political instability, and social tensions – conditions that can enable terrorist activity and other forms of violence."
Source: www.whitehouse.gov
You might also like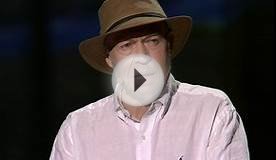 Why I must speak out about climate change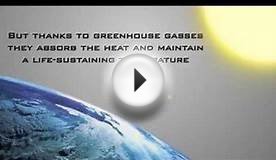 Climate Change
Related Posts