What are we doing about climate change?
NPR
March 3, 2015 – 10:16 am
While nations wrangle over a new global treaty on climate change, the question on many minds is: What happens next?
Key portions of the Kyoto Protocol are set to expire at the end of 2012. But many of the world's major greenhouse gas emitters have already set national targets to reduce emissions, and they're forging their own initiatives to meet those goals.
Some are focusing on curbing deforestation and boosting renewable energy sources. Several nations are experimenting with cap-and-trade plans: Regulators set mandatory limits on industrial emissions, but companies that exceed those "caps" can buy permits to emit from companies that have allowances to spare. In some cases, it's not clear that countries are doing much to meet their stated climate goals. What is clear is that the pledges currently on the table aren't legally binding, and they fall far short of what would be required to stabilize the planet's atmosphere.
Here's a look at what nations are doing:
Australia
Australia has set a national goal of reducing greenhouse gas emissions by 5 percent below 2000 levels by 2020.
Australia didn't sign onto the Kyoto Protocol until 2007, after its Labor Party took control of government, reversing the previous administration's policy. Under the climate pact, Australia agreed to hold the growth in its greenhouse gas emissions to 8 percent above 1990 levels for the 2008-2012 period. By and large, Australia has met those targets, mostly by reducing deforestation and land clearing.
In November 2011, Australian lawmakers approved an ambitious carbon trading plan — the world's largest outside of Europe. Under the plan, Australia's 500 worst polluters would be forced to pay a tax on every ton of carbon they emit starting in July 2012. By 2015, the nation plans to move to a full-on, market-based carbon trading system. Australia says it plans to link its carbon market to one set up in neighboring New Zealand. That might make it harder to dismantle the market if conservatives win back control of Australia's government in 2013.
Brazil
Brazil is aiming to reduce its emissions to 1994 levels and cut deforestation by 80 percent from historic highs by 2020.
Brazil's National Climate Change Plan is focused on expanding renewable electric energy sources and beefing up the use of biofuels in the transportation industry. The country is also focusing heavily on reducing deforestation rates: It's hoping to eliminate illegal deforestation and bring the net loss of forest coverage to zero by 2015.
But a proposal to loosen Brazil's deforestation rules is currently making its way through the legislature. If enacted, critics say the changes could create more opportunities for logging.
Canada
When Canada signed onto the Kyoto Protocol, it committed to reducing its greenhouse gas emissions by 6 percent below 1990 levels. It later proposed a new, less ambitious goal to reduce emissions by 17 percent from 2005 levels by 2020, a pledge that matches the U.S.
You might also like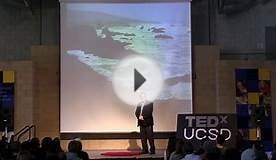 What Should We Do About Climate Change? | Richard ...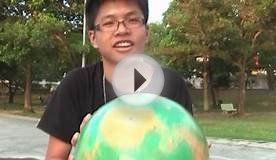 What are we doing about climate change?
Mother's Vault Biodegradable, Eco-Friendly Bamboo Toothbrush w/ BPA-Free Soft Nylon Bristles - Natural Dental Care for Men & Women (1 Toothbrush)


Health and Beauty (Mothersvault.com)




★ GO GREEN! - (Quantity: 1 = 1 Toothbrush, 4 = 4 Toothbrushes) Why fill up landfills with plastic when you don t have to? Help the environment, and feel better about...
★ BEAUTIFUL BRISTLES - By using BPA free nylon, we offer the same great quality and clean that a normal toothbrush does, but without using chemical and toxin leeching...
★ 100% RECYCLABLE - Whether it be used for compost or the recycling bin, this remarkable little brush keeps it s value even when your mouth is done with it. Why...
★ STROKE FOR STROKE - Just because we re natural, doesn t mean we don t last as long as those plastic brushes. In fact, we last just as long as the normal standard...
★ GUARANTED - We love this toothbrush, and we re sure you will to. However, if for any reason you don t, no worries! Just send it back our way for a full refund...
Popular Q&A
What other topics can I cover for this question ' produce a report about climate change and its impacts.? | Yahoo Answers
New Zealand and Australia have started to accept refugees/immigrants from Pacific Island who are being foced out by rising water levels.
The chain of small island is south of Hawaii, extend along the equator toward Australia. The name begins wiht K.
The importnat part is the social unrest in Australia where un-employment is an issue. NZ ont he other hand seems to handle the influx well.
What are the major topics of climate change?


What is causing global warming.


What can we do about it.


What will happen if we do nothing.


Specific topic for geography paper about climate change? | Yahoo Answers
Talk about the rising overall temperature of the Earth (Global Warming) and talk about its consequences. For example warmer waters, that creates more intense hurricanes, also, excessive rain in some areas, and droughts in other areas, talk about melting polar ice caps and rising ocean levels. Also because North America would get warmer, disease carrying insects would migrate over here causing disease to spread, and last but not least, there would be huge economic consequences. Global warming is inevitable, and it is happening now. Overall temperatures have been rising higher than ever, …
Related Posts