Global Ecological problems
Global Environmental Problems: Implications for U.S
January 20, 2015 – 08:38 am

Survey
This online ballot is designed for use after working with the Choices Program's curriculum unit, The U.S. Role in a Changing World or other related topics from our series.
Videos
These videos, produced by the Choices Program, bring university scholars into secondary level classrooms. They are designed to be used along with printed curriculum materials.
Global Environmental Problems: Implications for U.S. Policy
This book is no longer available. You man be interested in .
Overview
Until recently, concern about the environment revolved almost exclusively around local and national problems. In the past thirty years, scientists increasingly have focused attention on more far-reaching environmental threats that transcend national boundaries. A new concept - global environmental problems - has entered the public arena, especially in the area of foreign policy and economic matters.
Global Environmental Problems: Implications for U.S. Policy explores the relationship between public policy in the United States and the ecological health of the planet.
is recommended by the National Science Teachers Association in NSTA Recommends.
Readings
The background readings outline the causes and effects of climate change, ozone depletion, acid rain and water pollution, deforestation and desertification, and the decline of biodiversity. Part II explains resources, their consumption, and how developed countries, the former Soviet bloc, newly-industrializing countries, and developing countries each pose distinct threats to the global environment. Part III discusses the environmental agenda of the international community and examines key components of the controversy over environmental policy in the United States.
The Choices Role Play
At the core of this curriculum unit are four distinct policy options designed to help students clarify their thoughts and, ultimately, articulate their own views. Each option is grounded in a clearly defined philosophy about the U.S. relationship with the international community and the balance between environmental protection and economic health.
Lessons
Global Environmental Problems and Local Concerns
Students consider competing interests in the Amazon Basin through the perspectives of stakeholders in the region. They define environmental problems and weigh the challenges and trade-offs involved in protecting the environment.
Exploring the Amazon Using Google Earth
Students explore the Amazon Basin using Google Earth. They investigate the intersection of geography, ecology, and economic development.
Global Environmental Problems in the International Arena
Students use the readings and videos to develop presentations from the perspectives of four regions in the world to help them understand the international aspect of environmental challenges and the needs and approaches of different regions.
Understanding the Carbon Cycle
Through analysis of multiple charts and graphs, students assess humanity's impact on the global carbon cycle.
You might also like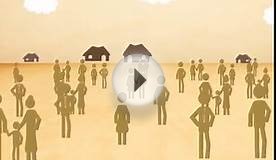 SOT - Global Environmental Problems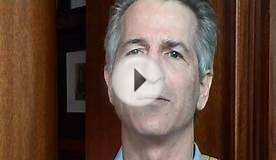 How Climate Change Is Linked to Other Global Problems
Popular Q&A
Do global ecological challenges pose a particular problem for the realist theory in international relations
At this point, the ecological challenges do not pose a problem in realist theory, they have nothing to do with IR, take care
Related Posts