David Archer global warming
Grey City: What to do about Global Warming?
September 6, 2013 – 03:39 pm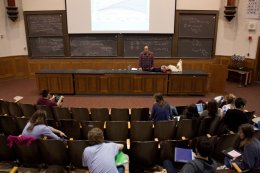 Whether they like it or not, students come to the University of Chicago fully aware that, before they graduate, they will have to spend about one third of their time here meeting Core requirements. Chemistry majors will write essays on political theorists or social philosophers in their Sosc classes; future economists will analyze pieces of art; and nearly all students of the humanities will eventually take four quarters total of biological and physical sciences.
These classes are meant to introduce students to the "tools of inquiry used in every discipline, " according to the College's admissions pitch. "The goal is not just to transfer knowledge, but to raise fundamental questions and become familiar with the powerful ideas that shape our society."
But does every Core class accomplish this goal?
Hundreds of students enroll each year in one class in particular: Global Warming, a topics class that fulfills part of the physical sciences requirement. This is easily one of the most common routes taken through the Core. But there is a stigma haunting the class that, instead of introducing students to scientific "tools of inquiry" or raising "fundamental questions, " Global Warming is a waste of time and effort, and that, for most students, it serves the sole purpose of meeting graduation requirements.
What students suspect—and what professors are discovering—is that this stigma is tied up in a knot of institutional problems that have not gone away in the 12 years of the class's existence, which range from chronic student apathy and a worrisome trend of academic dishonesty, to the administrative realities of faculty shortages and large class sizes. So far, there are more questions than answers.
At first glance, the class seems to be structurally sound. It is taught by two experts in the geophysical sciences who, according to their students, care that those who take the class are learning, and are having fun doing it.
David Archer, who specializes in environmental chemistry and the carbon cycle, created the class himself in 1996 and later authored its textbook, Global Warming: Understanding the Forecast. He has normally taught the class two quarters a year since then, with the exception of this autumn. (He will return in the spring.)
Source: chicagomaroon.com
Resources
You might also like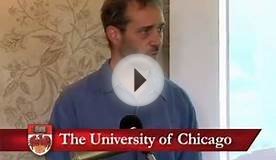 Global Warming: Understanding the Forecast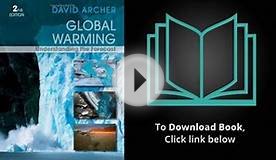 Global Warming: Understanding the Forecast by David Archer ...
Related Posts