Wind Power, global warming
New Research Shows Wind Farms Cause Global Warming
July 2, 2013 – 07:03 am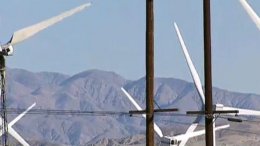 LONDON, April 29 (Reuters) - Large wind farms might have a warming effect on the local climate, research in the United States showed on Sunday, casting a shadow over the long-term sustainability of wind power.
Carbon dioxide and other greenhouse gases from burning fossil fuels contribute to global warming, which could lead to the melting of glaciers, sea level rise, ocean acidification, crop failure and other devastating effects, scientists say.
In a move to cut such emissions, many nations are moving towards cleaner energy sources such as wind power.
The world's wind farms last year had the capacity to produce 238 gigawatt of electricity at any one time. That was a 21 percent rise on 2010 and capacity is expected to reach nearly 500 gigawatt by the end of 2016 as more, and bigger, farms spring up, according to the Global Wind Energy Council.
Researchers at the State University of New York at Albany analysed the satellite data of areas around large wind farms in Texas, where four of the world's largest farms are located, over the period 2003 to 2011.
The results, published in the journal Nature Climate Change, showed a warming trend of up to 0.72 degrees Celsius per decade in areas over the farms, compared with nearby regions without the farms.
"We attribute this warming primarily to wind farms, " the study said. The temperature change could be due to the effects of the energy expelled by farms and the movement and turbulence generated by turbine rotors, it said.
Source: nation.foxnews.com
You might also like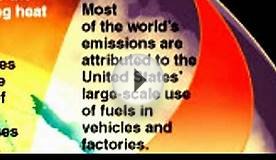 Global Warming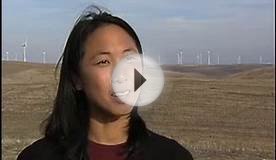 NRDC: Wind Power - A Global Warming Solution
Related Posts