Emerging Diseases
The U.S. Government & Global Emerging Infectious Disease Preparedness and Response
October 26, 2015 – 12:12 pm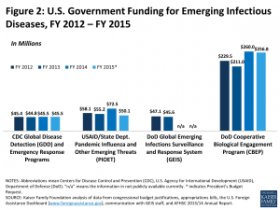 The U.S. Government & Global Emerging Infectious Disease Preparedness and Response
Emerging infectious diseases represent an ongoing threat to the health and livelihoods of people everywhere, including those of Americans. Over the last few decades, there have been several EIDs that have taken the global community by surprise and drawn new attention to EIDs, including HIV, SARs, H1N1, and Ebola. Governments, multilateral institutions, and other organizations have increasingly recognized the threat such diseases pose and have augmented global efforts to prepare for and address them; the U.S. government has been a key supporter of these activities.
Emerging infectious disease (EID): An infectious disease that is newly recognized as occurring in humans; one that has been recognized before but is newly appearing in a different population or geographic area than previously affected; one that is newly affecting many more individuals; and/or one that has developed new attributes (e.g., resistance or virulence).
Current Global Snapshot
After a period of optimism during the 1960s and 1970s about humankind's ability to conquer infectious diseases, global concern about EIDs has grown. Since 1980, approximately one to three new human infectious diseases have been identified each year; others have "re-emerged, " causing greater numbers of cases than before and/or affecting different populations and regions than in the past (e.g., dengue fever or Ebola), and others have developed resistance to available treatments (e.g., multi-drug resistant tuberculosis). In particular, the discovery of HIV/AIDS in 1981 marked a turning point in global consciousness about global vulnerabilities to EIDs. There are a number of factors that contribute to disease emergence – including population growth and movement, changes in land use, greater contact between people and animals, international travel and trade, and poor public health infrastructure. Many of these factors are present simultaneously in certain geographic areas that have been identified as "hotspots" for emerging diseases, such as parts of Asia and sub-Saharan Africa.,
Impact of EIDs
While not every newly identified infectious disease has major public health implications, a few have resulted in global pandemics (like HIV/AIDS and H1N1 influenza, see Figure 1). Such outbreaks have also led to significant economic losses and interruptions in trade and travel. For example, SARS precipitated up to $30 billion in economic losses (over $3 million per case) in 2003.
Emerging Disease

Year Identified

Estimated Global Impact

Cases

Deaths

Ebola Virus Disease

1976

19, 568

7, 653

Human Immunodeficiency Virus/Acquired Immune Deficiency Syndrome (HIV/AIDS)

1981

78 million

39 million

Variant Creutzfeldt-Jakob disease (vCJD or "mad cow disease")

1996

229

H5N1 Influenza ("bird flu")

1997

668*

393*

Severe Acute Respiratory Syndrome (SARS)

2003

8096

774

H1N1 (2009) Influenza ("swine flu")

2009

unknown

284, 500

Middle East Respiratory Syndrome (MERS)

2012

699

209

H7N9 Influenza ("bird flu")

2013

453

175
You might also like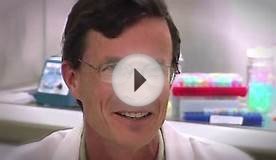 Detecting Emerging Diseases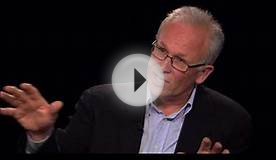 Swine Flu and Other Emerging Diseases - Conversations from ...
Herbal Antibiotics: Top 20 Natural Herbal Medicines and Home Remedies as Alternative Therapies for Long-Term Disease Resistance (home remedies, alternative medicine, natural antibiotics)


eBooks



Wildlife and Emerging Zoonotic Diseases: The Biology, Circumstances and Consequences of Cross-Species Transmission (Current Topics in Microbiology and Immunology)


Book (Springer)



Related Posts