Pick a part of Phoenix
Phoenix Suns to pick 13th in 2015 NBA Draft
June 10, 2016 – 08:57 am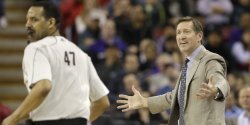 Lady Luck was not on the Phoenix Suns' side Tuesday, as they failed to move up in the NBA Draft Lottery.
Phoenix's card was the second one revealed, meaning they will have the 13th pick in June's draft.
Based on their 39-43 record, which was the second-best among teams that failed to make the playoffs, that is exactly where they are supposed to be selecting from.
The Suns' odds of moving up were not particularly good to begin with, as they had just a 2.18 percent chance of jumping into the top three. That number fell to 0.6 percent for landing the top overall selection.
Barring a trade, 2015 will be the third time in five seasons the Suns have selected 13th overall. In 2011 they chose Kansas' Markieff Morris and in 2012 they tabbed Kendall Marshall out of North Carolina.
The entire lottery order is as follows:
1. Minnesota Timberwolves
2. Los Angeles Lakers
3. Philadelphia 76ers
4. New York Knicks
5. Orlando Magic
6. Sacramento Kings
7. Denver Nuggets
8. Detroit Pistons
9. Charlotte Hornets
10. Miami Heat
11. Indiana Pacers
Source: arizonasports.com
You might also like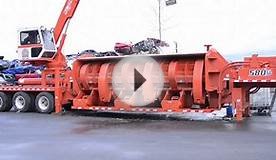 Pick-A-Part Metal Recycling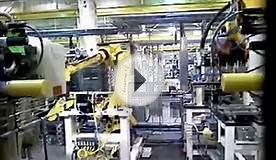 Automation!
BOSS Audio BV9986BI In Dash, Single Din, DVD/CD/USB/SD/MP4/MP3 Compatible AM/FM Receiver, 7 inch Motorized / Flip Out Touchscreen Panel, Detachable Faceplate, Bluetooth Audio Streaming, Bluetooth Hands free Calling and Remote Control


Car Audio or Theater (Boss)




Resolution: 800 x 480 Pixels
Compatible with audio output of iPod and other MP3 players
Brightness: 600 NITS
USB and SD Memory Card ports
7-Inch Touchscreen TFT widescreen active matrix display
Related Posts