Spread of Diseases
Understand How Infectious Diseases Spread
September 9, 2013 – 01:02 pm
Knowing how infectious diseases spread will help protect you from getting sick while traveling and decrease the likelihood that you will spread illness to other travelers. The following information will empower you to be a more responsible traveler — so that you can protect your health and the health of others. Two main types of illnesses that you may be able to spread easily to another person are respiratory illnesses (those that affect your breathing) and foodborne illnesses (those spread by eating, drinking, or putting something in your mouth that has been contaminated).
Respiratory Illnesses
Illnesses like the flu spread from person to person when droplets from the cough or sneeze of an infected person move through the air and get into the mouth or nose of people nearby. The germs in these droplets can often also live on surfaces, such as desks or doorknobs, for 2 hours or longer and can spread when people touch these surfaces and then touch their eyes, mouth, and nose. You can learn more about spreading germs by reading the information in "Stopping Germs at Home, Work, and School."
Stop Your Respiratory Illness from Spreading to Others
If you decide to travel while you have a respiratory illness, don't spread your germs to others!
Cover your mouth and nose when you cough or sneeze.
Throw away used tissues. (Place them in a trash can or the sick bag when on a flight.)
Wash your hands often with soap and water. Wash after you use the bathroom, sneeze or cough, and before eating or touching anything that you might put in your mouth. (Hand sanitizer with alcohol may be used if no running water is available.)
Do not share food or drink with others.
Foodborne Illnesses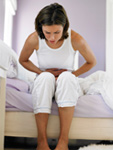 You will encounter many different foods and food preparations when visiting other countries. Unfortunately, these new foods may also come with a virus, bacteria, or parasite. As a result, foodborne illnesses are common among travelers.
Furthermore, hygiene and safety practices for food and water may be different in other countries than what you are used to at home. You can get a foodborne illness from eating or drinking contaminated food and water.
Avoid Becoming Infected with a Foodborne Illness
Eat foods that are fully cooked and served hot.
Eat only fruits and vegetables that you can wash and peel yourself.
Eat and drink only dairy products that have been pasteurized.
Do not eat food from street vendors.
Drink beverages that have been bottled or sealed (water, carbonated drinks, or sports drinks).
Do not put ice in drinks.
Another way that foodborne illnesses can spread is through contact with human feces (stool). This type of contact is often accidental and can occur, for example, when an infected person does not properly wash hands after using the bathroom and then touches food that others will eat. Learn more about foodborne illness by visiting the Travelers' Health Safe Food and Water page.
You might also like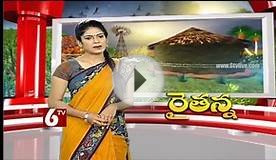 Poultry Farming : Spread of Diseases and Prevention Tips ...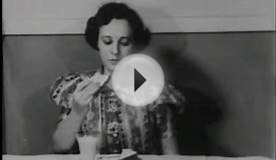 Preventing the Spread of Disease (1940)
Bio Inc. - Biomedical Plague


Mobile Application (DryGin Studios)




- 12 stages with different gameplays
- 100+ realistic biomedical conditions
- Spread diseases across all human systems
- Real-Time human body degradation
- Awesome graphics!
- Three difficulty settings
- Thousands of ways to play the game
Photo Jigsaw Puzzle of Coughs and Sneezes Spread Diseases


Home (Prints Online)




PHOTO JIGSAW PUZZLE You are purchasing one Photo Puzzle (252 Pieces). Estimated image size 356x254mm
10x14 Photo Puzzle with 252 pieces. Packed in black cardboard box of dimensions 5 5/8 x 7 5/8 x 1 1/5. Puzzle artwork 5x7 affixed to box top. Puzzle pieces printed...
Artwork Description Coughs and Sneezes Spread Diseases, (women in railway carriage) Date 1940.
For any queries regarding this choice of artwork please contact Prints Online quoting Reference 8201659
Artwork chosen by Prints Online. (c) Mary Evans Picture Library 2015 -
Hanxiangjun iPhone 6 Case CanadionDentolAssociatien Most Common Chronic Disease Of Childhood U2013 Help Spread The All Articles With Specifically Marked Weasel Worded Phrases iPhone 6 Case


Wireless (Nansengmin)




Make your phone stylish.
Complete to access all functions of the phone.
Wonderful protection and comfortable feel.
Image designed to give your phone a unique style.
Protect your phone away from scratches bumps and dust.

Edvotek S-68 What is an Epidemic and How Does An Infection Spread?


BISS (Edvotek)




For 10 groups
Complete in 30 minutes
Kit includes: instructions, HCl solution, NaOH, color indicator, test tubes and pipettes
In this experiment, your students will use colored solutions to simulate the spreading of a disease in the classroom

CloSYS Original Unflavored Mouthwash, Alcohol Free, 32 ounce


Beauty (Rowpar Pharmaceuticals)




Kills 99.9% Of Harmful Bacteria In 10 Seconds
No Alcohol To Burn Your Mouth
Works Gently But Effectively
Long-Lasting Breath Protection
A Refreshingly Clean Taste
Related Posts