Reaction paper about climate change
Climate change report: reactions to the final instalment of the IPCC analysis
December 24, 2014 – 04:46 pm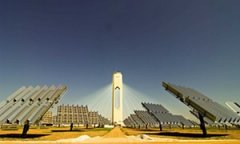 Solar power plant at Sanlucar la Mayor, Spain. Photograph: Sipa Press / Rex Features
The final instalment in the trilogy of climate change reports from the IPCC is released today. And there's some good news: the world can afford to transition to clean energy and climate change can be averted without sacrificing our living standards.
Here are the key points from the report:
• The cheapest and best way to avoid catastrophic climate change is to abandon fossil fuels over the next 10 years. Clean energy would have to treble in output by 2050.
• Fracking could be an important intermediary measure as the energy mix moves to become cleaner, but only if coal is abandoned.
• Fears that cutting carbon would destroy the economy were dismissed. The report calculated that moving from fossil fuels to renewables would reduce expected annual economic growth rates by 0.06%.
We've collected reactions from thought leaders and experts here.
It is actually affordable to do it and people are not going to have to sacrifice their aspirations about improved standards of living. It is not a hair shirt change of lifestyle at all that is being envisaged and there is space for poorer countries to develop too.
The World Resources Institute's Kelly Levin and C Forbes Tompkins
The [IPCC] report provides sobering insight as to how urgent and substantial the challenge of reducing our emissions will be to best ensure we can limit warming to 2°C. While those challenges may initially appear daunting, it's important to focus on the menu of solutions the report outlines. Furthermore, the report finds that there are significant "co-benefits" of reducing emissions, which make mitigation action even more imperative. For example, the report shows that low-emissions pathways not only reduce countries' vulnerability to energy price volatility and supply disruptions, they produce significant benefits for human health and ecosystems by curbing air pollution.
We may be on the wrong emissions pathway now, but with ambitious action, there is still a chance to move onto the right one. Now is the time for governments at all levels to adopt comprehensive climate policies and invest in a low-carbon future — so that we don't end up paying the price later.
Oxfam America
— Oxfam America (@OxfamAmerica)
The world's governments are not doing enough to prevent #climatechange, according to the latest #IPCC report:
Al Gore
— Al Gore (@algore) WG3 report is clear: we have the tools we need to solve the climate crisis, but we must act quickly:
Source: www.theguardian.com
You might also like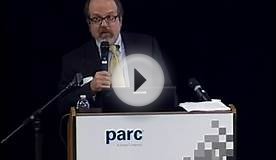 What We KNOW About Climate Change - Kerry Emanuel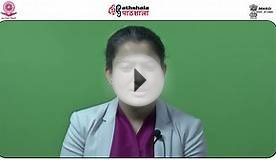 Climate change
Related Posts