Articles on global climate change
Republican Candidates Questioned on Climate Change
September 8, 2016 – 10:28 pm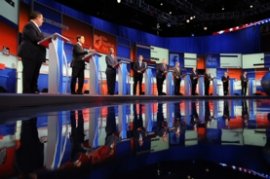 What do the would-be presidents think about global warming?
By Evan Lehmann and ClimateWire | September 17, 2015
Andrew Harnik/AP
Sen. Marco Rubio disputed the idea that he's a climate skeptic in the second GOP debate, asserting instead that he opposes policies to reduce emissions if they burden the U.S. economy while failing to affect global temperatures.
"America is not a planet, " said Florida's Rubio.
The interaction occurred 149 minutes into the three-hour program, drawing in several candidates who repudiated the idea of enacting an "insurance policy" to guard against the risk of sea-level rise and other impacts of planetary warming. The question posed by CNN's Jake Tapper referred to a cautionary program of emission cuts outlined recently by George Shultz, the former secretary of State under President Reagan.
Shultz's standing as an iconic figure in the Republican establishment earned him little leeway in the swashbuckling debate held at the Ronald Reagan Presidential Library in Simi Valley, Calif. Shultz supports a revenue-neutral carbon tax to address the unpriced release of emissions by American industry.
"Everyone makes a mistake once in a while, even George Shultz, " said New Jersey Gov. Chris Christie, who has said that humans contribute to global warming.
Rubio has taken firm positions against blaming people for climbing temperatures as he appeals to conservative voters. Last year in an interview on ABC's "This Week, " Rubio said, "I do not believe that human activity is causing these dramatic changes to our climate the way these scientists are portraying it."
Rubio said last night that Democratic climate policies would cripple the U.S. economy. When Tapper noted that his question was about Shultz's plan, Rubio said the former Reaganite "may have lined up with their [Democrats'] position on this issue."
"But here's the bottom line, we're not going to destroy our economy the way our left-wing government now wants to do, " Rubio said. "Every proposal they put forward are going to be proposals that will make it harder to do business in America, that will make it harder to create jobs in America."
"So we are not going to destroy our economy, " he added. "We are not going to make America a harder place to create jobs in order to pursue policies that will absolutely nothing, nothing to change our climate, to change our weather."
Christie and Wisconsin Gov. Scott Walker also criticized Democrats for pursuing expensive climate policies. Still, Christie touted his state's effort to reduce emissions through nuclear energy and solar power.
"Nuclear needs to be back on the table in a significant way in this country if we want to go after this problem, " Christie said.
Source: www.scientificamerican.com
You might also like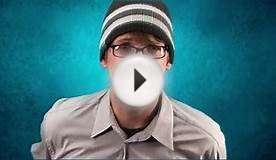 Climate Change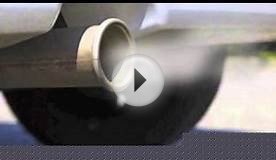 Global Climate Change
The high cost of Kyoto. (business impact of Kyoto Protocol on carbon dioxide emissions)(includes related article on global warming): An article from: Chief Executive (U.S.)
Book (Chief Executive Publishing)
On thin ice: drowning polar bears? Stranded walrus calves? A Science World editor travels north to report on the effects of global warming.: An article from: Science World
Book (Thomson Gale)
'Warming of the climate system is unequivocal': highlights of the fourth IPCC Assessment Report.(The Intergovernmental Panel on Climate Change)(Report): An article from: UN Chronicle


Book (Thomson Gale)



Popular Q&A
What is Global Climate Change?
Before connecting the two controversial scientific subjects, it is first important to understand what both are individually. Global climate change, once called global warming, is based on the annual increase of the average global temperature.
points to be included and layout of article on "Global cooperation on Climatic Change"? | Yahoo Answers
as you can see from the stupid answers you're getting, the first thing to do is convince more people in the US that it's a problem.
it will be very difficult to get global cooperation if the US does nothing.
In addition to limiting CO2 in the US, we must also limit imports for which excessive CO2 was created during production.
The key really is getting the US to limit CO2, and require trading partners to do the same.
<== here's why CO2 is THE problem.
Related Posts