Global climate change Topics
President Obama's Plan to Fight Climate Change
May 3, 2017 – 10:47 pm
Power plants are the largest major source of emissions in the U.S., together accounting for roughly one-third of all domestic greenhouse gas pollution.
PROGRESS:
In August 2015, President Obama and EPA established the Clean Power Plan — the first-ever carbon pollution standards for existing power plants, which will protect the health of our children and put us on a path toward a 32 percent reduction in carbon pollution by 2030.
Expanding the Clean Energy Economy
Since the President took office, the administration has made the largest investment in clean energy in American history. The Clean Power Plan will lead to 30% more renewable energy generation in 2030.
Since President Obama took office, the U.S. has increased solar generation by more than twenty-fold and tripled electricity production from wind power.
Since the President took office, the Department of the Interior has permitted over 50 wind, solar, and geothermal utility-scale projects on public or tribal lands. The projects could support over 20, 000 jobs and generate enough electricity to power 4.8 million homes.
President Obama has created a new initiative to increase access to solar energy for low- and moderate-income households, and to build a more inclusive workforce.
Building on our progress in wind and solar, the Administration secured more than $4 billion in private sector commitments and actions to scale up clean energy innovation and technologies that reduce carbon pollution.
Continuing the momentum for the future:
To ensure America's continued leadership position in clean energy, President Obama has set new goals.
2015
President Obama's Fiscal Year 2015 Budget continues to further American leadership by investing approximately $6.9 billion in funding for clean energy technology programs. This includes investment in a range of energy technologies, from advanced biofuels and emerging nuclear technologies to clean coal.
2020
To ensure America's continued leadership position in clean energy. President Obama has set a goal to double wind and solar electricity generation once again by 2020.
Federal agencies are setting a new goal of reaching 100MW of installed renewable capacity across federally-subsidized housing stock by 2020.
2025
The Department of Defense — the single largest consumer of energy in the United States — is committed to deploying three gigawatts of renewable energy on military installations by 2025.
Building Clean Energy Infrastructure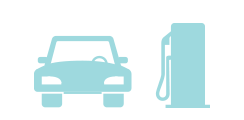 Heavy-duty vehicles (commercial trucks, vans, and buses) are currently the second largest source of greenhouse gas pollution within the transportation sector.
In 2011, the Administration finalized fuel economy standards for Model Year 2014-2018 for heavy-duty trucks, buses, and vans. This will reduce greenhouse gas emissions by about 270 million metric tons and save 530 million barrels of oil.
Source: www.whitehouse.gov
You might also like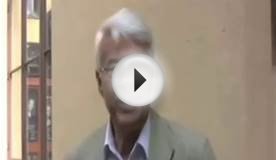 Catastrophic Climate Change & Runaway Global Warming David ...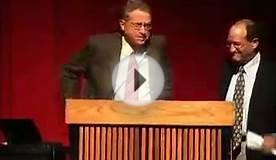 Global Climate Change: The Role of Living Things
Monitoring and Evaluation of Climate Change Adaptation: A Review of the Landscape: New Directions for Evaluation, Number 147 (J-B PE Single Issue (Program) Evaluation)
Book (Jossey-Bass)
Popular Q&A
Why does Quora use the term "climate change" instead of "global warming" as the topic category name?
I'd never heard that before but, personally, I like the term climate change better. I think it's a more apt term to describe what's happening even if it's the result of global warming. I think it actually is easier for some people to wrap their heads around too, when they're in the midst of a bitterly cold and long winter. "What global warming!? It's colder than ever here!"
how to write a tutorial discussion based on the topic - climate change: managing the global green house?? | Yahoo Answers
An introduction should do three basic things:
1) State what it is your presentation / discussion is about.
2) Give the reasons / motivations for your presentation.
3) Provide an outline for your presentation.
I would also suggest that you exercise better grammar in your introduction than you used in asking this question.
Related Posts