Global warming and Climatic change
Terms such as 'climate change,' 'global warming' were outlawed, former Florida DEP employees say (w/video)
May 11, 2017 – 11:06 pm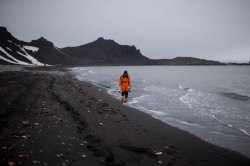 DEP officials have been ordered not to use the terms "climate change" or "global warming" in any official communications, emails, or reports, according to former DEP employees, consultants, volunteers and records obtained by the Florida Center for Investigative Reporting.
"We were told not to use the terms 'climate change, ' 'global warming' or 'sustainability, ' " said Christopher Byrd, an attorney with the Florida Department of Environmental Protection's Office of General Counsel in Tallahassee from 2008 to 2013. "That message was communicated to me and my colleagues by our superiors."
Kristina Trotta, a former DEP employee in Miami, said her supervisor told her not to use the terms "climate change" and "global warming" in a 2014 staff meeting.
"We were told that we were not allowed to discuss anything that was not a true fact, " she said.
This unwritten policy went into effect after Gov. Rick Scott took office in 2011 and appointed Herschel Vinyard Jr. to lead the approximately 3, 200-employee agency, with a budget of $1.4 billion, according to former DEP employees. Vinyard resigned in November. Neither he nor his successor, Scott Steverson, would comment for this report.
"DEP does not have a policy on this, " Tiffany Cowie, department press secretary, wrote in an email.
Scott spokeswoman Jeri Bustamante wrote in an email: "There's no policy on this."
But former DEP employees from offices around the state say the order was well known.
"It's an indication that the political leadership is not willing to address these issues and face the music when it comes to the challenges that climate change presents, " Byrd said.
Since 2010, Scott, who is in his second term, has repeatedly expressed doubt that climate change is occurring. In 2014 he said he was "not a scientist, " when asked about the issue. This prompted a group of scientists to request a meeting.
"We had our 20 to 21 minutes, and he said thank you, " recalled geologist and University of Miami professor Harold Wanless, who was at the meeting. "There were no questions of substance."
Scott's predecessor, Charlie Crist, had formed a statewide task force and convened a national summit in Miami in 2007. But evidence that the issue is out of favor in the Scott administration is apparent.
One example is an annual report on coastal conditions put together by DEP and other agencies. The report, published the year before Scott was elected, contains 15 references to climate change, including a section titled "Research Priorities — Climate Change."
In the 2014-15 report, climate change is only mentioned if it is in the title of a past report or conference. There is one standalone reference that sources say must have slipped by.
Instead, terms like "climate drivers" are used.
Byrd said the policy in his office started during a 2011 staff meeting.
During a briefing on what to expect with the new secretary, deputy general counsel Larry Morgan gave "a warning to beware of the words global warming, climate change and sea level rise, and advised us not to use those words, " Byrd said.
You might also like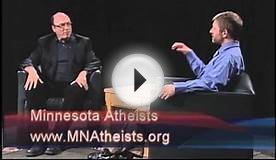 Global Warming and Climate Change Skepticism Examined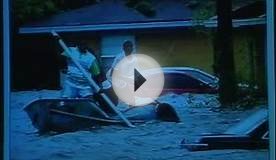 Global Warming and the Ethics of Climate Change
Climate Change: Factors Affecting Climate Change, How Climate Change Affects Peoples Lives, And Emergency Plans To Minimize The Effects Of Natural Disasters
eBooks
Mysteries of the deep; As scientists work to unlock the secrets of how climate change is affecting the oceans, they may have found an improbable new power tool: bacteria.: An article from: OnEarth


Book (Thomson Gale)



Popular Q&A
is global warming a climate change? | Yahoo Answers
yes global warming is a climate change. if you look it up, you will find that glaciers are melting and even once, a polar bear swam from the arctic to lake Michigan. I really don't know how that was possible but still. I hope that I have helped!
Related Posts